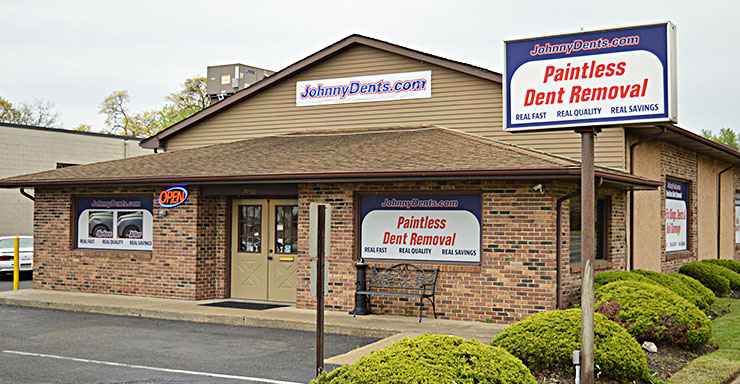 We appreciate cars for what they are usually a means of transportation from point a to point b. We also understand that cars can mean a lot more to an owner, whether it is a sense of pride and joy, a childhood dream, or a weekend warrior. We know the feeling you get after your car is cleaned, standing back admiring the lines that compose the car or the reflection of the clean paint. The feeling we most understand is the discontent you feel when you notice those lines or reflections are being distorted by a ding or dent.
Unfortunately, in this fast paced world, mishaps do happen to automobiles and dings/dents are usually the results. The worst part about it, it usually ends up happening to your precious vehicle. JohnnyDents was created not only to remove dents but to restore your sense of happiness with your vehicle by returning your vehicles panels back to it's original form. We take great pride in the sighs of relief and smiles from auto owners after our services are performed.
Today, JohnnyDents continues to offer only the highest caliber of services to clients with all types of vehicles. With over a decade of experience, the latest tools, and mastered techniques, you will have peace at mind your experience with JohnnyDents will be impeccable, professional, and enthusiastic. The best part, you can go back to admiring your vehicle without the fear of cringing at unsightly dents or dings! We thank you for taking the time to get to know us and we look forward to serving you.
Thank you,
JohnnyDents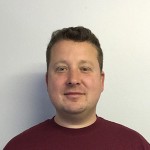 John
John started his journey over 16 years ago. He learned Paintless Dent Repair from some of the early innovators of the art. Since then, John has mastered and surpassed his teachers. John earned the title of the "go to guy" in the Philadelphia/South Jersey area. 10 years ago JohnnyDents opened its retail doors to our happy, valuable customers. JohnnyDents has saved time and money each time they return.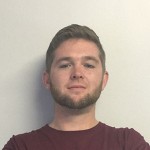 Dustin
Dustin was taught by the founder of JohnnyDents in 2008. Dustin passed our rigorous training program with flying colors. He learned fairly quick and it wasn't long before he mastered the skill. Dustin pays close attention to the curves and details of his customer's cars. He continues to impress us with his uncanny ability to tackle the hardest of dents with his magic touch
Customer Testimonials
"Just a quick note to thank you for the excellent service that you provided me yesterday on my Lincoln Mark LT Pickup. I really appreciate the quickness of your response to my initial call, your willingness to schedule an immediate appointment at a time and location convenient to me, the timeliness of your arrival at my office, the great pricing, and the fantastic workmanship. The repair was exactly what I had hoped for – the truck looks great, and I was able to make my business appointments on time. Thanks Again. I will refer you to my associates." – Dr. Richard Lynch, President ESMC
"Hi Johnny, I just wanted to drop you a quick note of thanks for the fantastic work you did yesterday on my 2004 BMW M3 and 1999 BMW 540it. The M3 door ding repair looks perfect! I really appreciate all the time you put in to ensure the repair was done correctly without any drilling. As for the 540it, it seems you were able to work some magic. Although another PDR shop said the dent on the hood could not be fixed, you were able to make it barely visible! Thanks also for coming all the way to my house on only one day notice. I'll be sure to spread the word about your superior service to everyone I know. Good luck with growing your business and thanks again!!" – Best regards, Dave