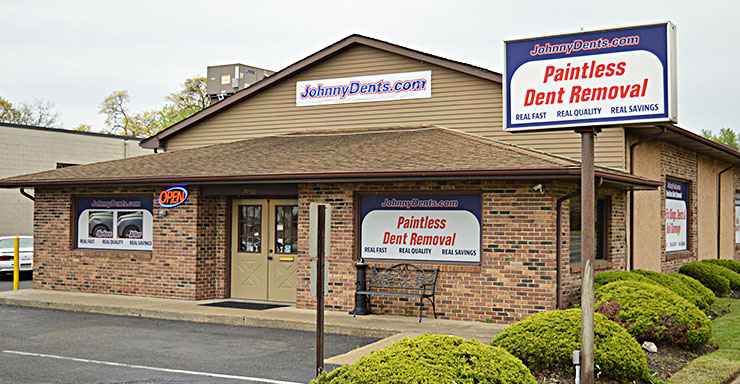 Visit us at our New Jersey location: 2710 Haddonfield Rd. Pennsauken, NJ 08110. Stop by!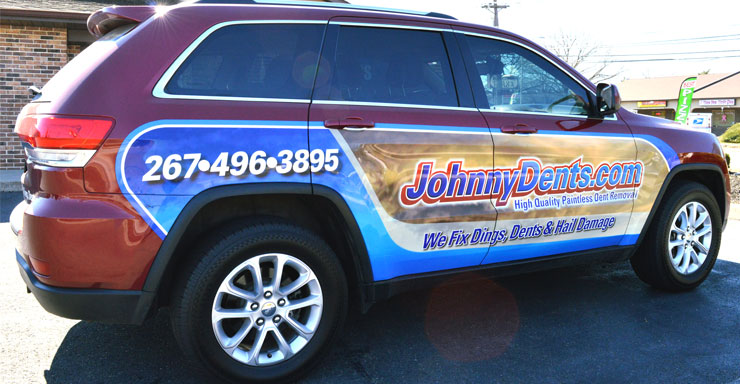 How can you save even more time? Our fast and convenient team of experts can come out to your location!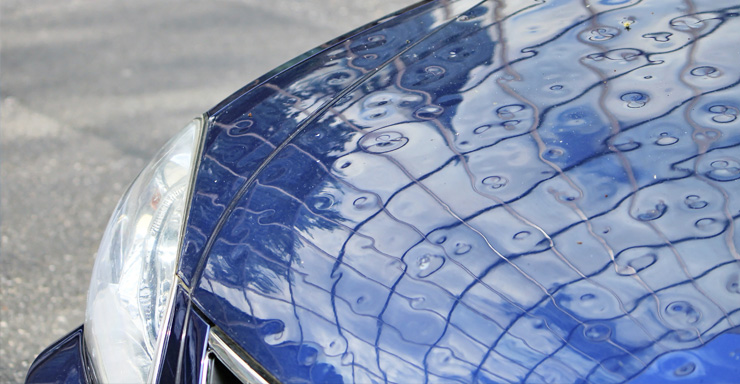 Hail can damage your car with thousands of small dents. Hail damage can significantly lower you precious cars value!
JohnnyDents provides professional paintless dent removal services for your automobile. We are proud to serve Philadelphia and South Jersey areas including Cinnaminson, Cherry Hill, Hamilton and Voorhees, NJ. We understand that your time is valuable and that's why we offer a variety of cost effective mobile services. No longer will you have to spend thousands of dollars at a body shop or wait multiple days for your vehicle to be repaired. Instead we'll bring a fully trained, highly skilled technician to your house or place of work.
We pride ourselves in fixing your vehicle's cosmetic needs, usually in under a couple of hours and always at a fraction of the cost of a body shop. Saving you time, saving you money and making your car happy again that's what JohnnyDents is all about!
Paintless dent repair has been used for many years due to the efficiency of the techniques involved. Our technicians are able to remove minor dents from the body of your car without causing any damage. Drivers, searching for affordable paintless dent repair that won't take up a lot of time, can contact us today. We will have your vehicle repaired and restored to its original condition, so you can get back on the road again!
That's right. Our mobile dent repair services will take care of any scratch, ding, or dent your vehicle has experienced. Whether you were in an accident, or suffered hail damage, you can rely on us to restore your vehicle. Even though paintless mobile dent repair can't be used in every situation, like when there is significant damage to the paint, we recommend it to customers whenever it is possible.
For dent removal in Philadelphia and South Jersey, contact JohnnyDents today. Our location is central to customers coming from Cinnaminson, Cherry Hill, Hamilton, Voorhees and surrounding areas of NJ.